Documents and Print Materials
---
A letter from Prince Faisal to his father King Abdul Aziz, which including a supplication, praise, and providing a gift that is a horse for King Abdulaziz.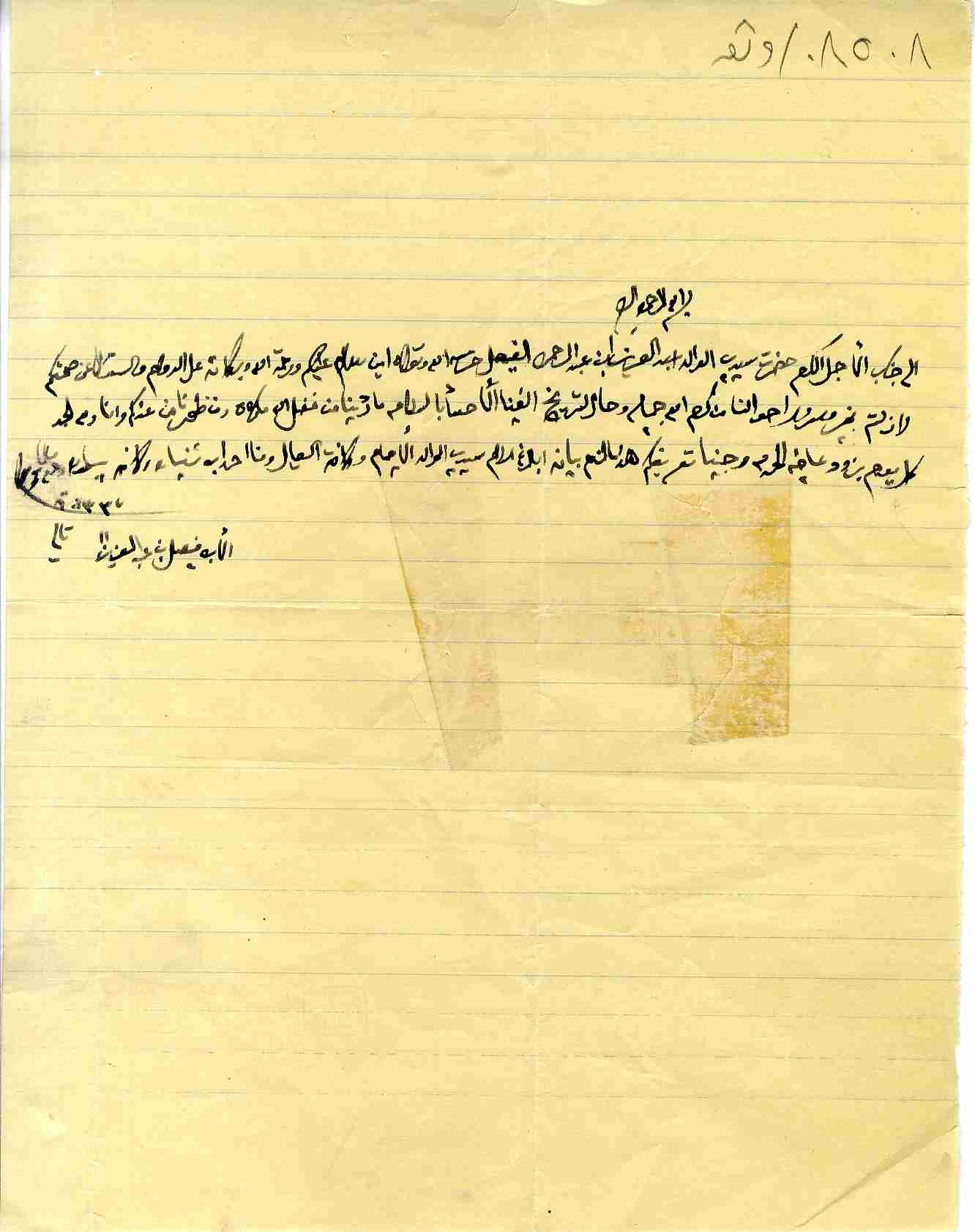 Prince Faisal sends to his father, King Abdulaziz, a letter that includes his review of the latest news and prays to God for his father's victory and empowerment 1332 H.A.
King Faisal's activities topping the front page of OKAZ Newspaper 1965 A.D-1384 H.A
King Faisal's activities, internally and externally, topping news of the front page of Al-Bilad Newspaper 1969 A.D-1389 H.A.
Aljadeed Lebanese Magazine documenting King Faisal visit to France 1937.
Egyptian newspapers welcoming King Faisal visit to Egypt.
Akher Saa magazine talking about the King Faisal's character and the reason for naming his "Faisal".